PLEASE NOTE THIS IS A DRAFT VERSION ONLY> SOME LINKS WILL NOT WORK.
Students in Catholic schools are challenged by the increasing globalisation of today's world. Through a study of the major world religions, students are given the opportunity to explore the interrelationships between religion and society, and deepen their understanding of the home tradition. The study of Judaism in particular introduces students to the connections between the monotheistic religions and encourages dialogue that can lead to tolerance and understanding.
Since Vatican II the Catholic Church has sought to both acknowledge and deepen the relationship between Christianity and Judaism, in the shadow of the Shoah. Encyclicals such as "
Nostra Aetate
" began the movement toward inter-faith dialogue in the Catholic Church following Vatican II and highlighted the need for Catholics to understand and respect the religious tradition that was an integral part of the life of Jesus of Nazareth. ​These documents and encyclicals challenge teachers in Catholic schools to begin to understand the traditions and faith life of the Jewish people.
Guidelines and Suggestions for Implementing the Conciliar Declaration Nostra Aetate, no.4Vatican Commission for Religious Relations with the Jews, 1974

"On the practical level in particular, Christians must therefore strive to acquire a better knowledge of the basic components of the religious tradition of Judaism; they must strive to learn by what essential traits Jews define themselves in the light of their own religious experience".

111. Teaching and Education
​"…the following facts deserve to be recalled:….Judaism in the time of Christ and the Apostles was a complex reality, embracing many different trends; many spiritual, religious, social and cultural values.""Jesus was born of the Jewish people, as were his Apostles and a large number of his first disciples.""Information concerning these questions is important at all levels of Christian instruction and education. Among sources of information, special attention should be paid to the following: catechism and religious textbooks…"​
Powered by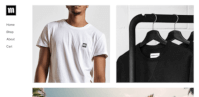 Create your own unique website with customizable templates.